...iOS: Loading Discord Web on iOS Safari
Discord have stopped iOS users from accessing NSFW servers using their app. They blame Apple, I call bull, but rather than play the blame game here is a quick and simple circumvention technique that you may find useful to bypass this unnecessary censorship.
Open up Safari on your iOS device
Go to the Discord homepage
By default this page will only allow you to download the app. Open up the page options and press "Request Desktop Site"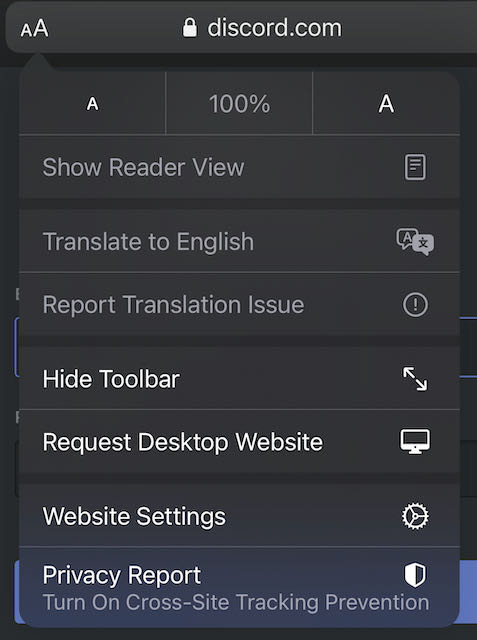 A login button will now be displayed, enjoy Discord uncensored.